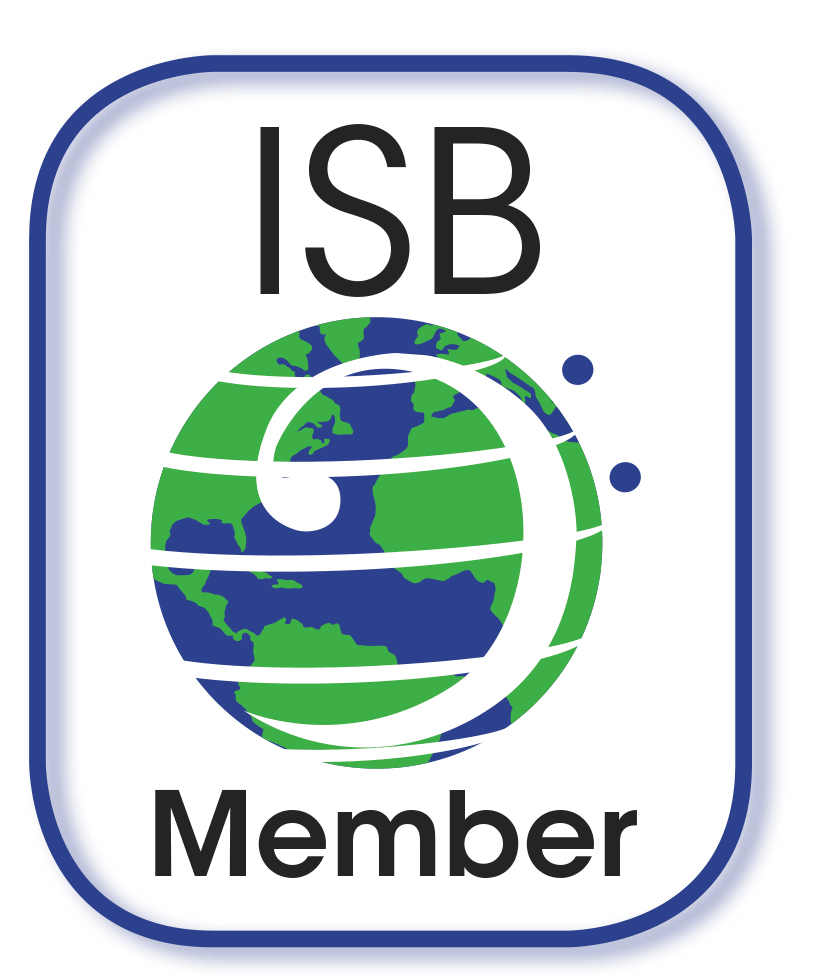 The instruments I use:
Electric Basses: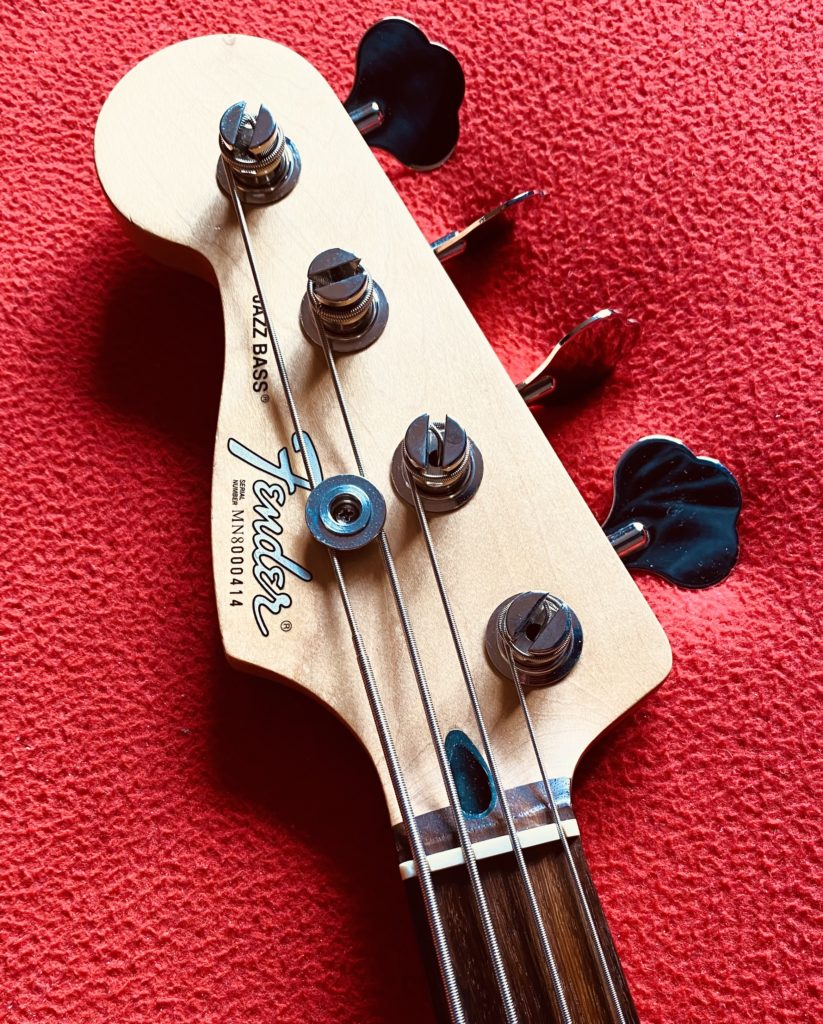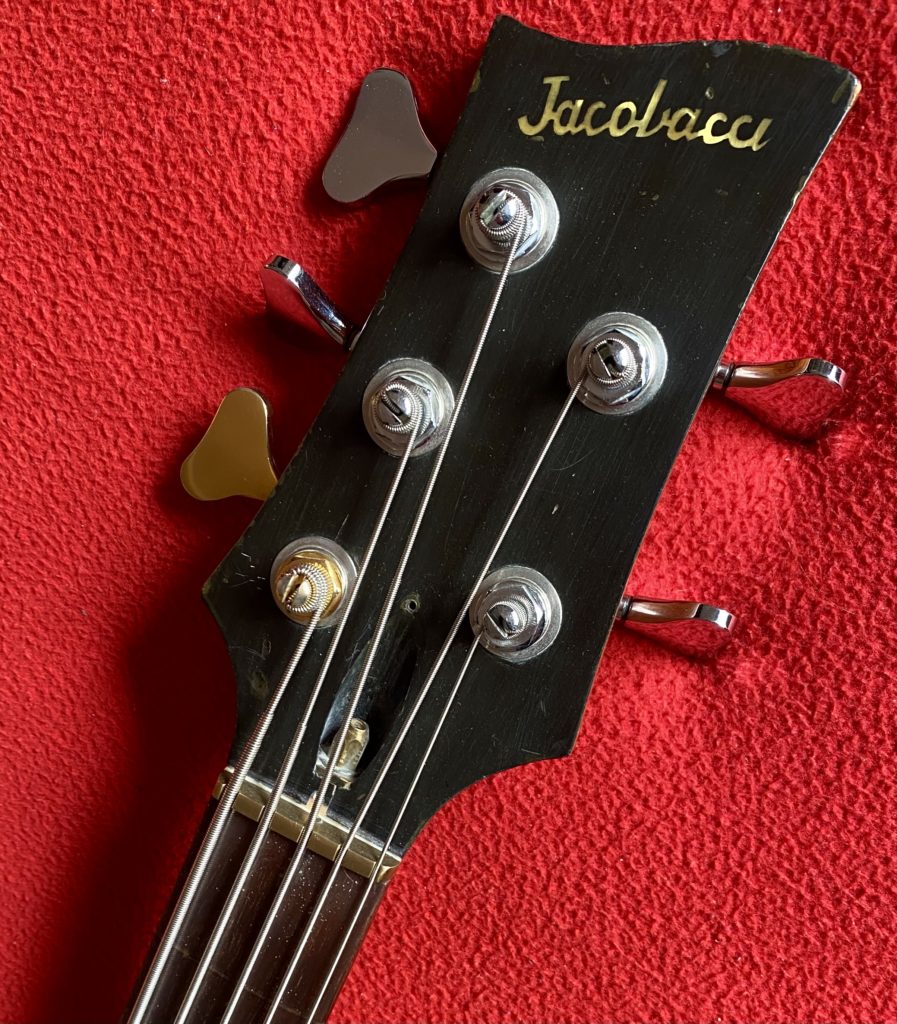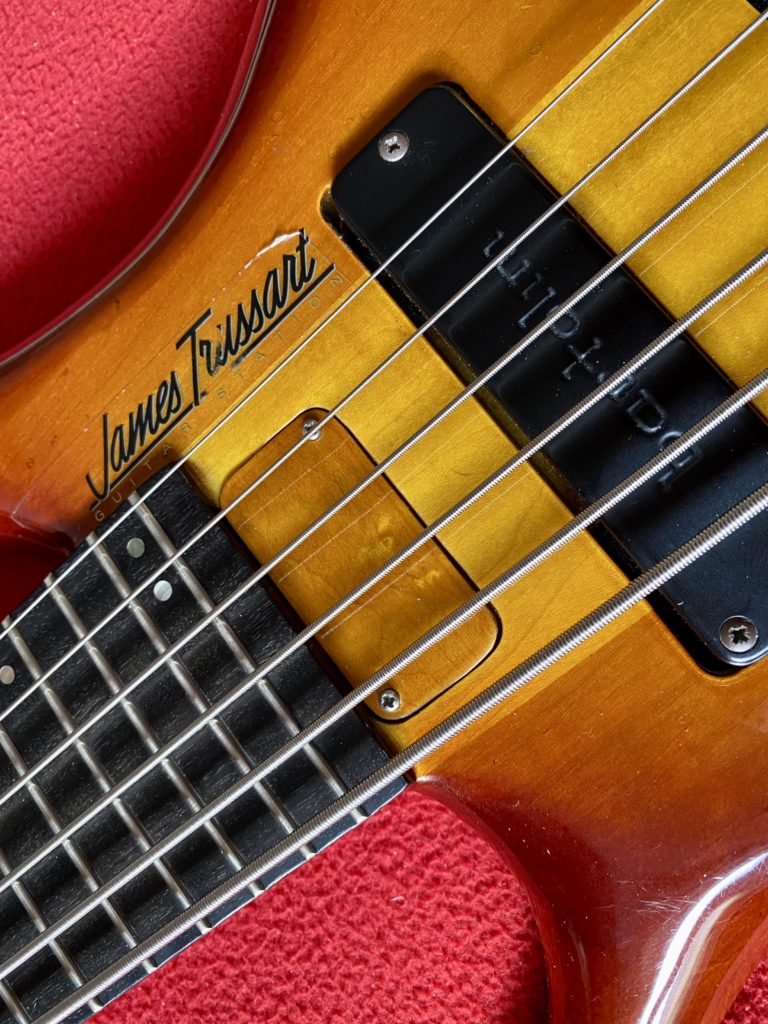 Amplification: TC ELECTRONIC RH450/BOSE/ELECTROVOICE
Uprights/Acoustic Double basses: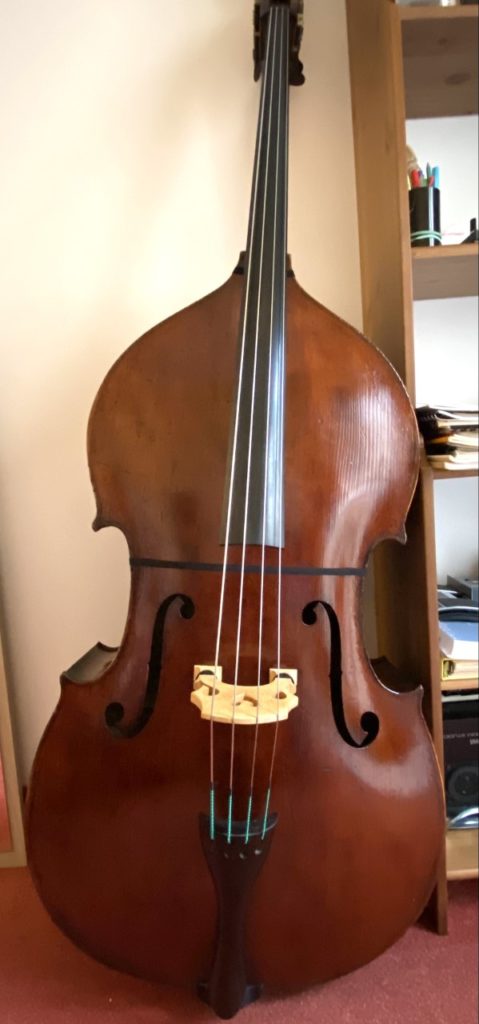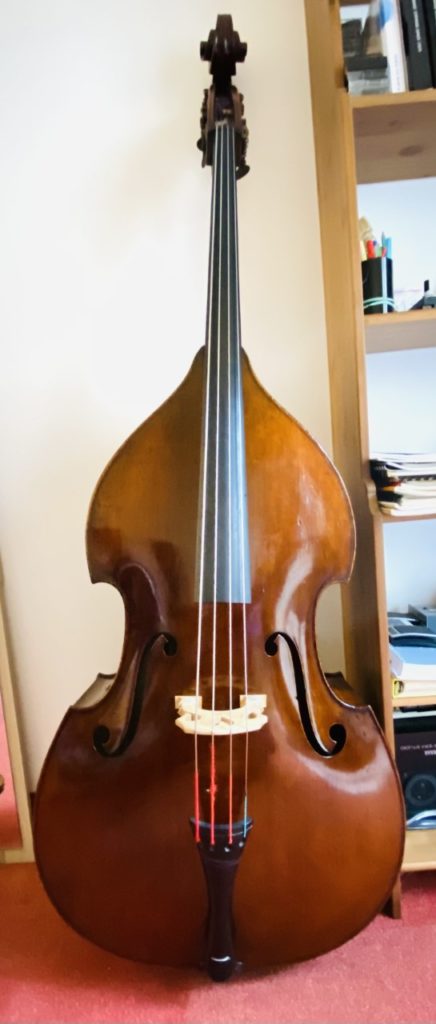 Since transports conditions are getting worse & worse (plane, train…) I can make these doublebasses available to travelling bassists.
Contact me to discuss the conditions.
Here is a short description of those 2 instruments: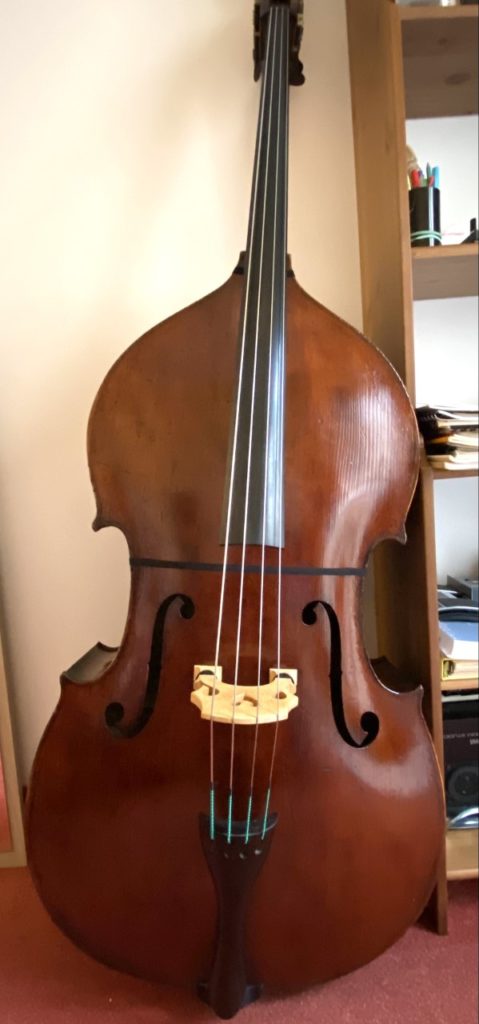 1 / DOUBLE BASS SIGNED "A.GUERIN 32 RUE VACON MARSEILLE"
Manufactured between 1864 and 1866 or 1864 and 1875, depending on the workshop address that is taken into account. (See below)
-String length: 109 cms/ 43 inches (can be considered a 7/8)
-Flat back.
-Adjustable bridge.
-Eva Pirrazzi.
-FISHMAN FULL CIRCLE possible
Double bass fully restored by Gael McKeon in 2018/2019 in his workshop in TOULOUSE-France (photos of all the restoration available on demand)
Brief history (provisional) and probable date of manufacture:
Alexandre GUERIN, born in Hyères, VAR, FRANCE, August 28, 1834, died in Marseille in 1899 –
Worker in the workshop of luthier E.DANIEL, (1801-, originally from / trained in Mirecourt?) 5 then 14 rue Paradis, MARSEILLE.
-In this workshop work three workers: A. GUERIN, C. BARBET and E.GRANIER.
-1860: E.DANIEL sells his workshop to A.GUERIN, installation at 18 rue Paradis
(early 1860s?) C.BARBET & E. GRANIER join forces and set up their own workshop * (see the history of the BARBET & GRANIER workshop)
–1864: A.GUERIN workshop at 32 rue Vacon MARSEILLE (luthier's stamp inside and on the button)
-1866: Atelier A.GUERIN at 35 rue Vacon (is it a move of the workshop or a writing error in the registers of the commerce ?, the streets Vacon and Paradis, in the district of the Opera of Marseille, were the streets of the luthiers at that time, the workshops were numerous and the changes of adresses seemed very frequent)
-1875: Atelier A.GUERIN au 6 rue Paradis
The stamp on this double bass suggests that the instrument was made between 1864 and 1866 or 1864 and 1875, depending on the workshop address that is taken into account.
According to Thomas MARTIN, this instrument, originally a 3-string bass, was probably intended for export since the demand for these instruments had become rarer in France.
A.GUERIN, as well as his descendants, was also a maker of musical instruments, (brass)
I bought this instrument at the beginning of the 1990s, from Christophe WALLEMME, double bass player.
The above and following information comes from the websites below:
http://luthiervents.blogspot.com/2013/10/alexandre-guerin-facteur- Marchand.html? m = 1
These sites are an invaluable source of information on the history of violin making in France.
(*)
BRIEF HISTORY OF THE BARBET GRANIER WORKSHOP -1860
(?) Transfer of the E.DANIEL workshop to A.GUERIN
-The two other workers of E.DANIEL, C.BARBET and E.GRANIER join forces and open their workshop, 14 rue Paradis, Marseille
-This workshop will become successively:
-1934: GRANIER & CLAUDOT
-1937> 1972: CLAUDOT
-1972> 1981: P.BODART
-1981> today: Charles Luc HOMMEL > 2013, his son, Camille HOMMEL.
The Hommel workshop is now located at 27 rue Francis DAVSO, a few dozen meters from 32 rue VACON ……!
Interesting information on the relationship between the luthiers of Mirecourt and Marseille can be found, (by searching a little!) On the websites mentioned above.
This brief summary will be updated if I find any other information…
last update: 05/11/2020
2/HISTORY DOUBLEBASS LABERTHE-HUMBERT (MIRECOURT)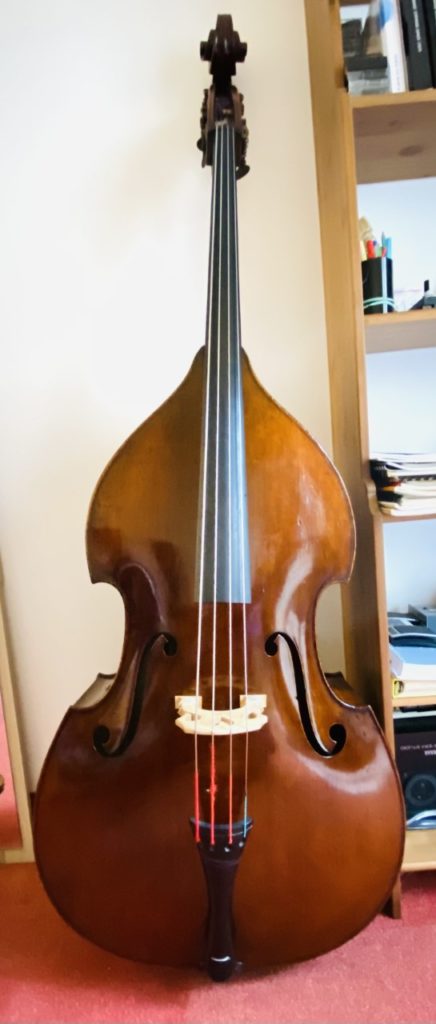 This bass is a Laberthe-Humbert Frères, model "Édouard Nanny", number 926 of the Laberthe-Humbert catalog from 1912.
-String-Length: 102 cm/41 inches (close to a 5/8)
-D'ADDARIO ZYEX
-Adjustable bridge
-FISHMAN FULL CIRCLE can be fitted
These basses were produced in various workshops in Mirecourt. This one was bought by Alfred Vidoudez, luthier in Geneva, who set it up ("repassée" in the terminology of his workshop) in 1914.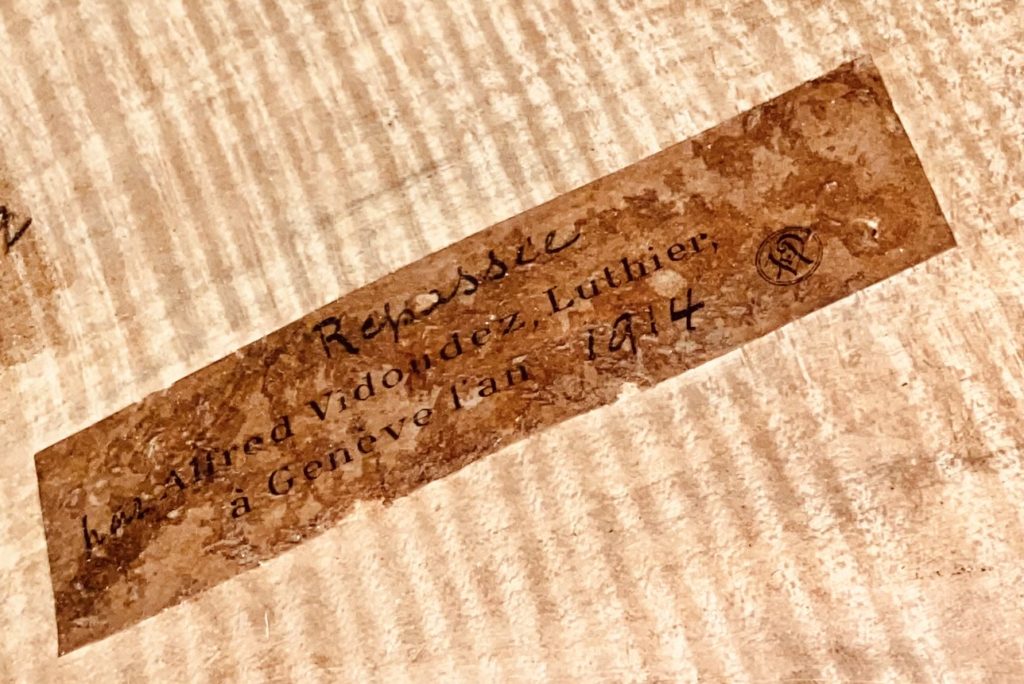 This bass was revised (modification of thicknesses) in 2010 by Ulrich Seitz, luthier at Lunel, France, and restored (varnish, fingerboard) by Gael MacKeon in 2020
I bought this bass in 2019 from Gilbert Gassin (bassist of Charles Aznavour, Sacha Distel) who, himself, had bought it from an antique dealer in Nice around 1980 …
No one knows what the course of this instrument was between 1914 and 1980… G.Gassin told me that he had found a cloakroom ticket from a dance hall in Belgium (of the year 1935 it seems) inside the bass…! !